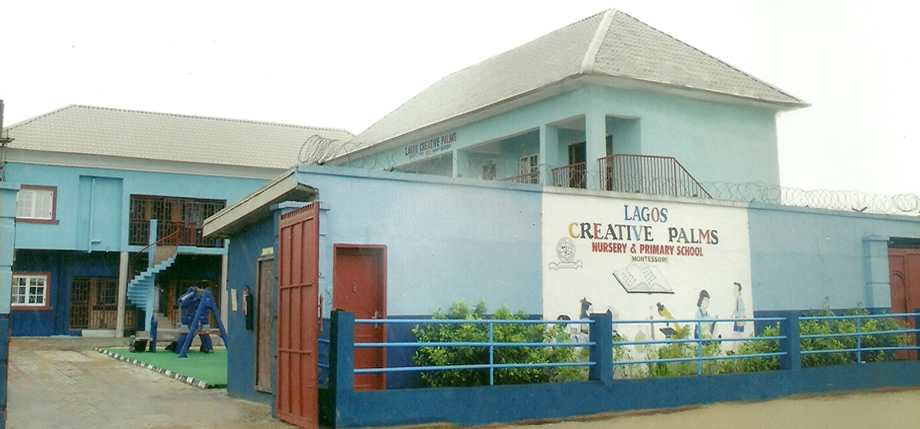 Creative Palms Nursery & Primary was founded by Mr. & Mrs. Oranekwu in the year 2011. The school is located in Plot 8711, Blk 11, 6th Avenue, Festac, Town.
It is a non-denominational qualitative and functional private school for boys and girls whose parents want to have the best of upbringing for them.
With this compliments of pupils, the school is striving to achieve an international character. We aim to provide a secure setting in which the imagination can be kindled, industry rewarded and academic potential fulfilled. We also seek to instill sound moral upbringing, sprit of service and develop motivation as the basics of leadership at all levels.
14 Air-conditioned classrooms.
Well stocked library.
Well Equiped Computer room.
A Sickbay.
11 toilets.
Stand-by generator.
Modern-Air-conditioned school buses.
More specifically, the aims of Lagos Creative Palms Nur. & Pry. School are:
To render sound and qualitative educational services to Nigerians and non-Nigerians irrespective of sex, religion, or social status
To positively encourage the formation of moral values and the development of religious faith together with responsible discipline.
To encourage leadership qualities in all pupils as high moral standard, truthfulness, determination and integrity.
To encourage a cooperative attitude in a wide range of curricular and co-curricular activities and an awareness of a commitment to interdependence through group and team experienced.
To harness the potentials of well experienced professional teacher.